COVID-19 resources for families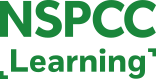 Covid-19 has brought many challenges including those faced by children who may experience anxiety and stress brought on by recent events. Every child is different but not being able to spend time with friends, lack of school and perhaps separation from their boyfriend / girlfriend can affect mental health and well-being. The NSPCC have produced a range of resources for those who work with children, parents and carers, and children which can be accessed by clicking on the logo to the right or click here
A Local resource pack has been produced which highlights all the services still up and running, and providing services for Calderdale families. Click here to see what's available.
Parenting - Useful Links
Parenting is one of the hardest jobs there is and one, of many, challenges is supporting your child through the trials and tribulations of growing up and help them to develop healthy relationships. Unfortunately there isn't a blueprint or "script" to use when discussing relationships, consent, Sexuality, physical attraction and everything else!
However, the following links will hopefully provide some useful ideas that can be used or adapted to support conversations you may have with your child to help keep them safe and well.
Talking about Sex and relationships;
The family planning association over a wealth of information and tips to support parents in talking to their child about growing up, relationships and sex.
Online Safety and Sexting
Online safety has been a growing concern on recent years and there are some useful sources of information to explain how children can be kept safe. A couple of useful sites are;
Parent Info also provides a site dedicated to supporting parents with information and knowledge to help support their children navigate the digital world.
Sexting
The first point here is that research undertaken by the NSPCC in 2016 highlighted that most young people are not engaged in sexting and it is a minority of young people who take or send sexts (or Naked / semi-naked Selfies). Some useful links to find out more are;
Thinkuknow (section on Sexting)
NSPCC (section on sexting)
Pornography
NSPCC research in 2016 showed around 28% of children aged 11/12 had seen pornographic material with both actively seeking this and accidental exposure being the case. Maintaining an open conversation with children about this issue will make it easier, if they are exposed to this material, to be able to talk with you about what they have seen and how they felt about it.
Thinkuknow (section around pornography)
Consent
Consent is a key aspect of relationships, and especially in sexual relationships, which in many ways should be very straightforward. The old adage of "No means No" is useful but what if a No isn't obvious? Consent is only given where there is a clear and obvious "Yes" either verbally or through body language. The following website offers a useful video and information explaining consent more fully, including how alcohol for example can affect consent;
Sexuality
Being able to express sexuality without fear of discrimination and / or harm is an important part of positive sexual health, and with Calderdale Barnardos offers support and guidance to young people and families, through the positive futures project.
Identity (Youth Group)
Substance Misuse
Alcohol or other substances can increase the risk of unsafe sex and / or regret where people perhaps go further than intended. Calderdale's Branching Out service can support young people who are finding that there substance misuse is affecting their lives, and a family support service helps those around them.
Sexually Transmitted Infections (STI's)
Did you know there were almost 420000 in England in 2016 with Chlamydia accounting for almost half of STI's diagnosed. We also know the highest rates occur in young people aged 15 to 25. For more information on different STI's and the risks see our STI page.
Sexually Transmitted Infections
Confidentiality and under 16's
The Royal College of General Practitioners (RCGP) have produced a couple of useful guides for parents and children explaining how confidentiality applies to young people accessing healthcare services.
RCGP "Talk to Us" leaflet - Parents Guide
RCGP "Talk to Us" leaflet - Young persons guide
RCGP website - Further information and links.
Anything missing?
Hopefully the links on this page have or will prove useful to support discussions, but if you think we've missed anything or you have any suggestions for how we can improve this page please let us know by clicking here.